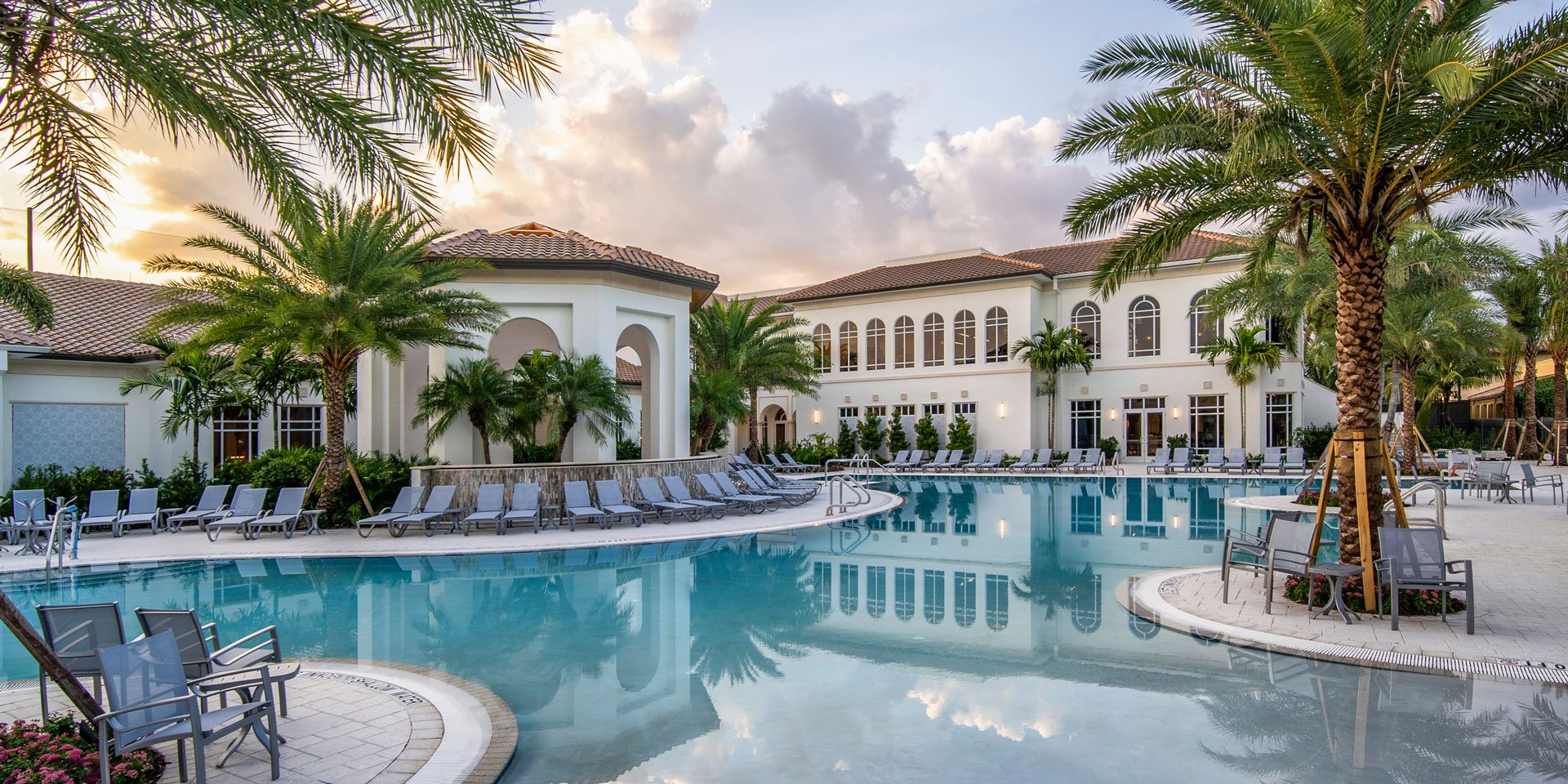 The Addison Reserve Country Club is now better than ever thanks to our new Healthy Lifestyle Complex! This state-of-the-art facility has everything you need to maintain healthy habits when you're living in Delray Beach, "America's Most Fun Small Town". Here are some of the best new additions to Addison Reserve.
The Latest Exercise Equipment to Help You Reach Your Goals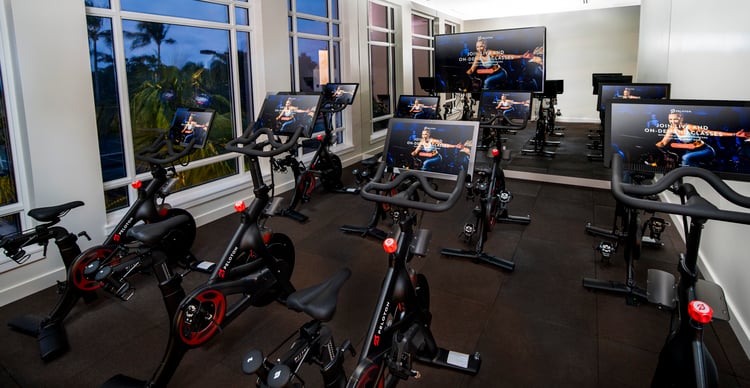 No matter how you like to work out, you'll find something for you at the Lifestyle Complex. We offer strength and cardio equipment of all kinds. Our Peloton studio houses eight state-of-the-art Peloton bikes! You can enjoy these innovative bikes alone or in one of many live classes, with the world's best spin instructors. We also have Kinesis functional training and two physical therapy suites. Every piece of cardio equipment is facing a window, so you'll have a beautiful view of the outdoors.
Our facility appeals to people with all levels of fitness. Whether you're a beginner or a lifelong fitness junkie, there are options that will challenge you the perfect amount. On the first floor, we offer a plethora of group fitness classes, within two aerobics studios that are perfect for beginners. But we also have a TRX high-interval training studio for more advanced athletes.
Achieve your fitness goals as quickly as possible, with our TRX mapping system. After a squat assessment, this machine takes pictures that will reveal your strengths and weaknesses. You will then receive emails with exercises you can do on your own to improve your weak points.
Relaxation Rooms for Your Holistic Wellbeing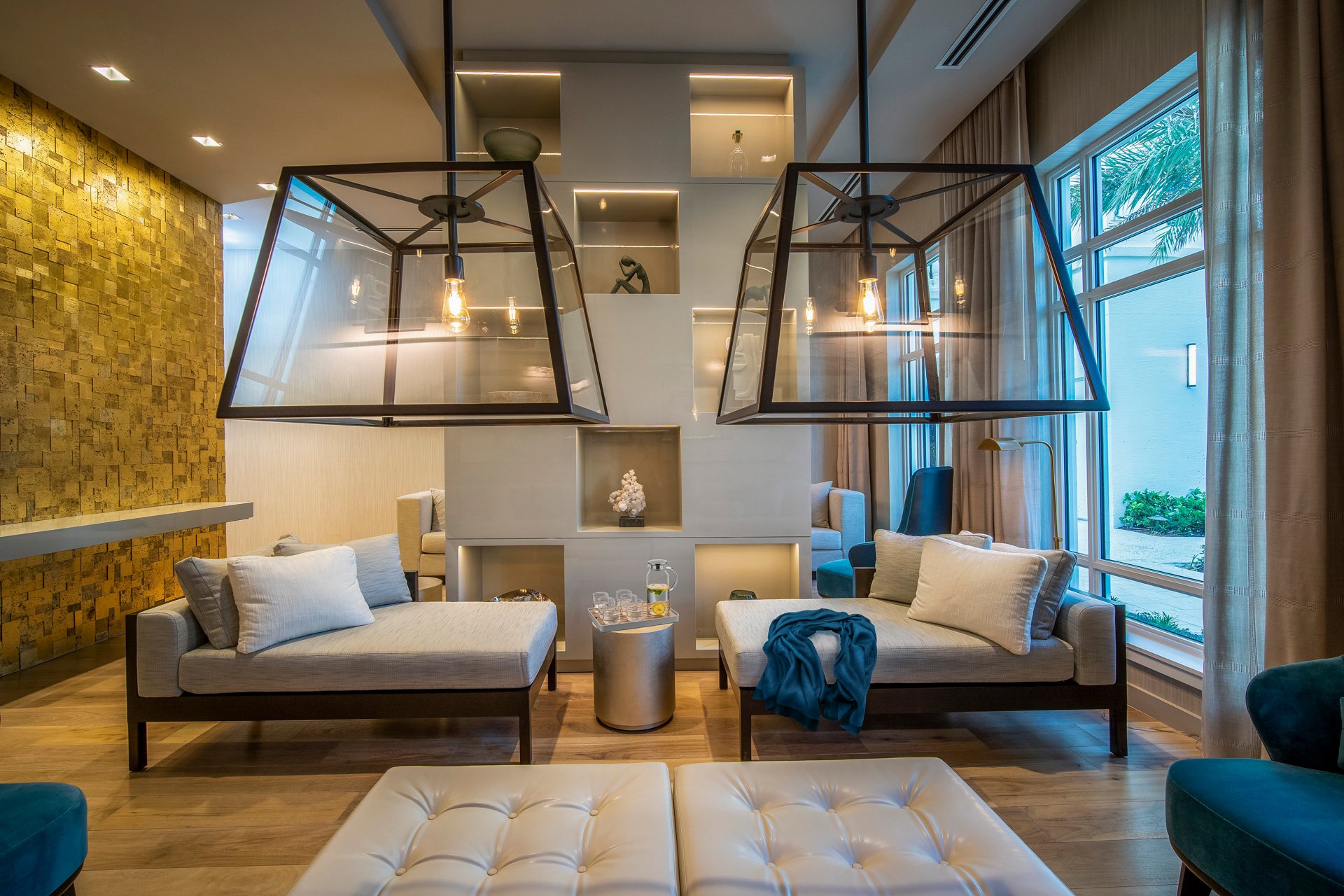 There's more to having a healthy lifestyle than just working out. That's why we also have relaxation facilities to support your mental and emotional wellbeing. We have separate relaxation areas for men and women. It's the ultimate high-end spa!
You can experience light and aromatherapy to help you relax no matter what stressors are present in your life. We also have a Himalayan salt room that's perfect for healthy skin and respiratory functions. There's truly no better way to relax.
Healthy Food You'll Actually Crave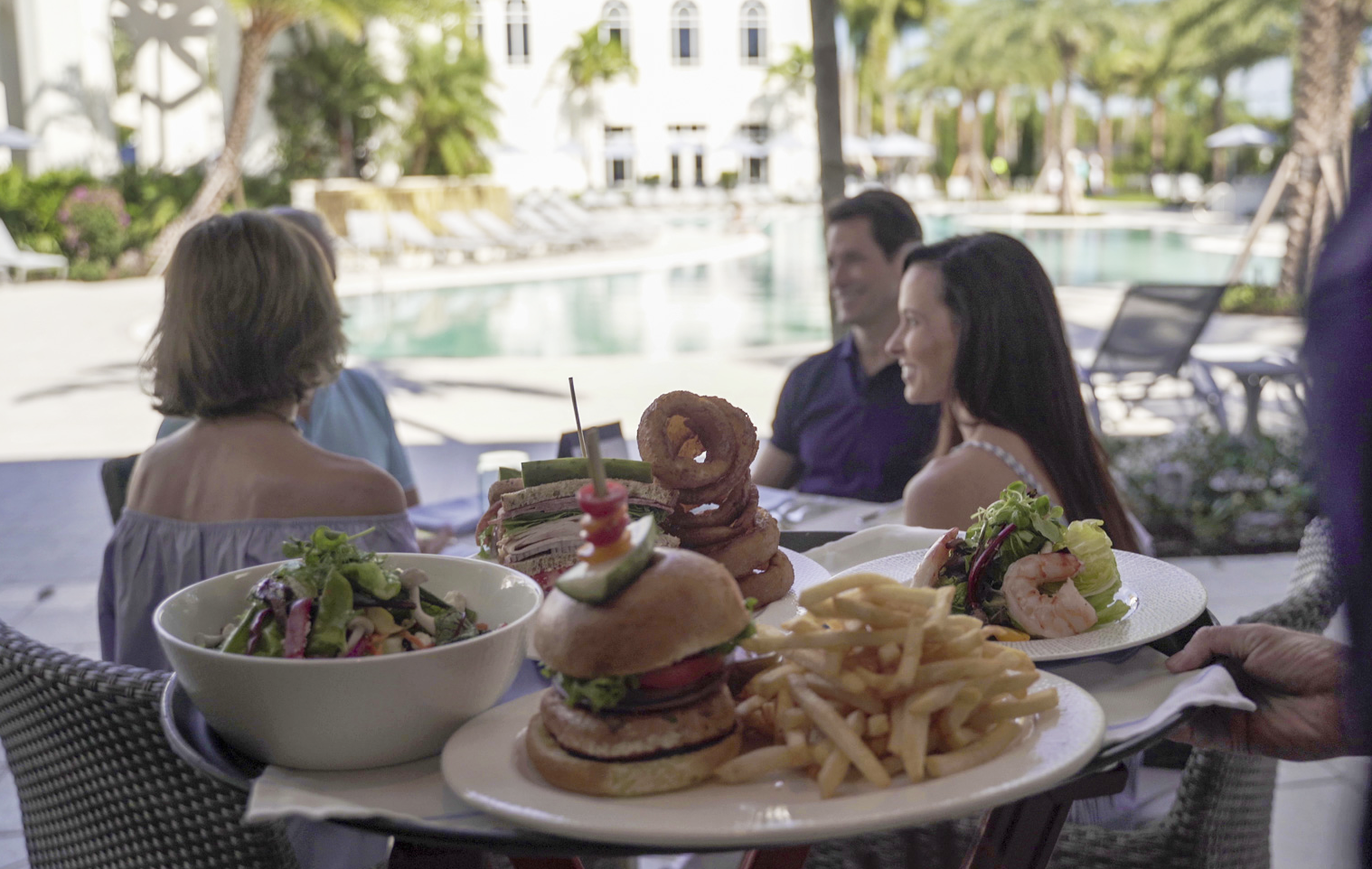 Diet is a huge part of creating a healthy, balanced lifestyle. We prioritize that every day at Addison Reserve by having a registered dietitian on staff. Featuring healthy food options at our restaurant at the Grill, helps our members who are working with personal trainers. Our dietitian is able to develop a personalized 12-week program for every client that is a healthier alternative to a quick diet.
The food we serve isn't just healthy. It's absolutely delicious! We feature mouth-watering grilled items and freshly-fired pizzas (including gluten-free cauliflower crust option) to keep you fueled and energized for your busy life.
See the Healthy Lifestyle Complex for Yourself!
To take advantage of all these exciting features, stop by the Addison Reserve Country Club in Delray Beach. You'll have everything you need to maintain a balanced, healthy lifestyle. Once you settle in, you'll never want to leave!